Epiphone Broadway 1967 custom colour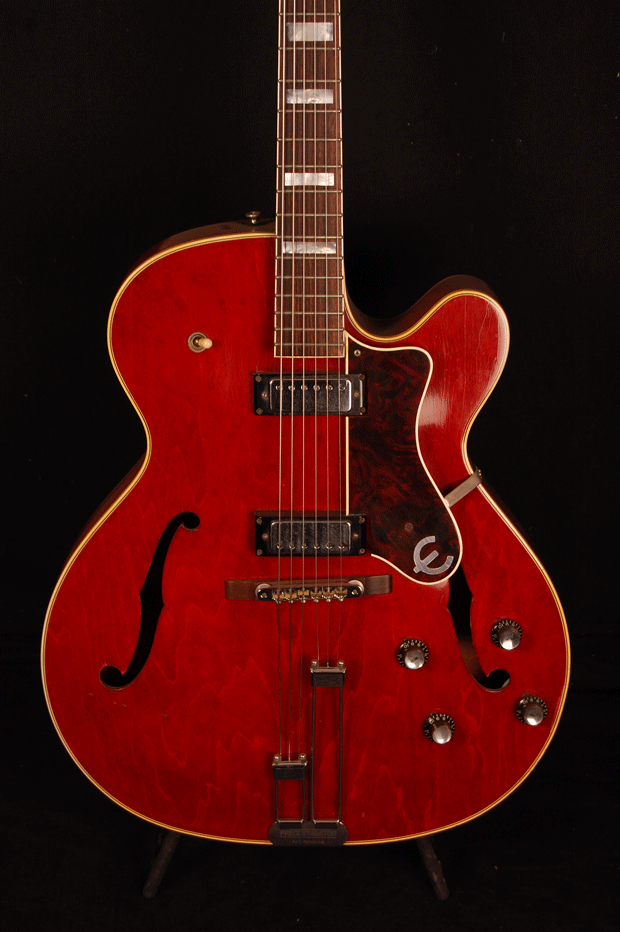 When Gibson took over Epiphone they chose to produce every arch-top models in accordance with the old original Epiphone designs. The Broadway model was among the first Epiphone guitars Gibson produced in 1959.
This Broadway from 1967 is made in cherry finish that makes it very rare. This colour was in production for one year only, and it is unofficially reported, that only 24 copies in this colour exist.
The guitar is in vey good condition. It plays and sounds great. Original case is not included.