Cleartone Acoustic Strings Extra Light 10-47 (12 sæt)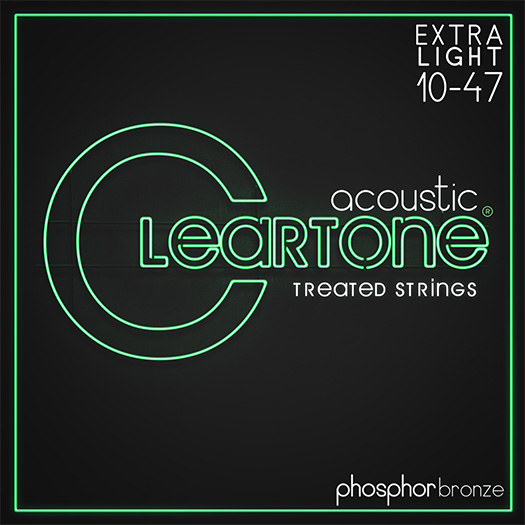 Cleartone's best selling acoustic guitar strings. Phosphor bronze has a warm, crisp, well balanced tone that sounds great on most guitars. We use hex core high carbon steel wire and high quality phosphor bronze when winding our strings to create consistent, long lasting, and great sounding strings.
Cleartone Strings feature a premium treatment that is only one micron thin.
This allows our strings to feel and sound like traditional strings, but with the added benefit of 3-5 times more string life. In fact, Cleartones were tested to be
up to 36% louder than the leading coated string brand according to an independent sound lab. We promise, our premium strings are worth it.