Epiphone E360TD Riviera 1967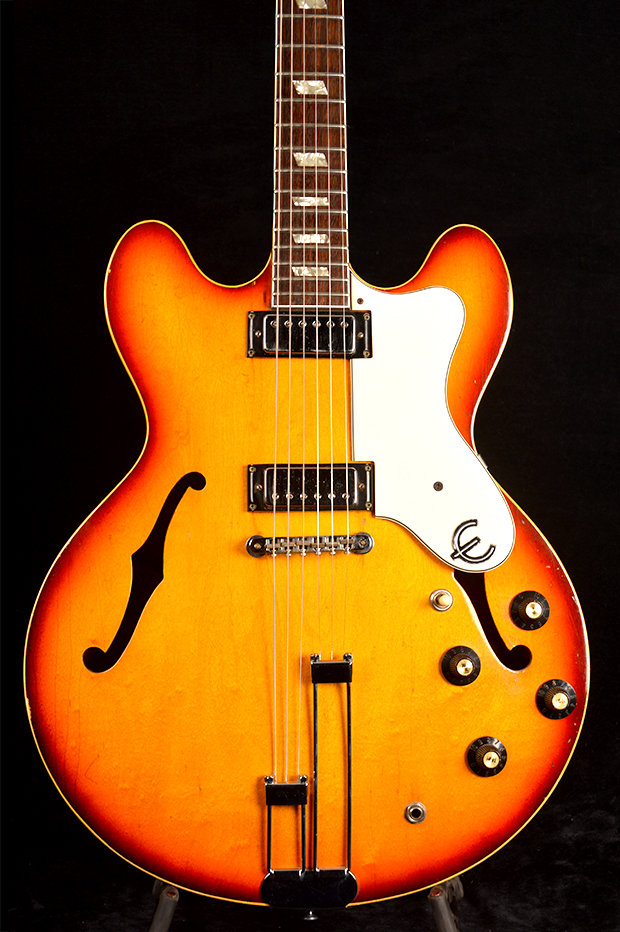 Top condition, great playing, all original 1967 Epiphone Riviera in the most attractive colour. Used by famous players like Robbie Robertson of The Band in the 60s and 70s, Noel Gallagher of Oasis in the 90s, and famously Robben Ford in more modern times. It doesn't get much cooler than this!
Being a '67 it has a period correct narrower neck, but these can vary somewhat and this is very nice and not too narrow. Has been refretted and plays great with low action. Weight is 3560g.
Here's a great clip showing what the guitar can sound like!