Fender Jaguar 1964 Firemist Gold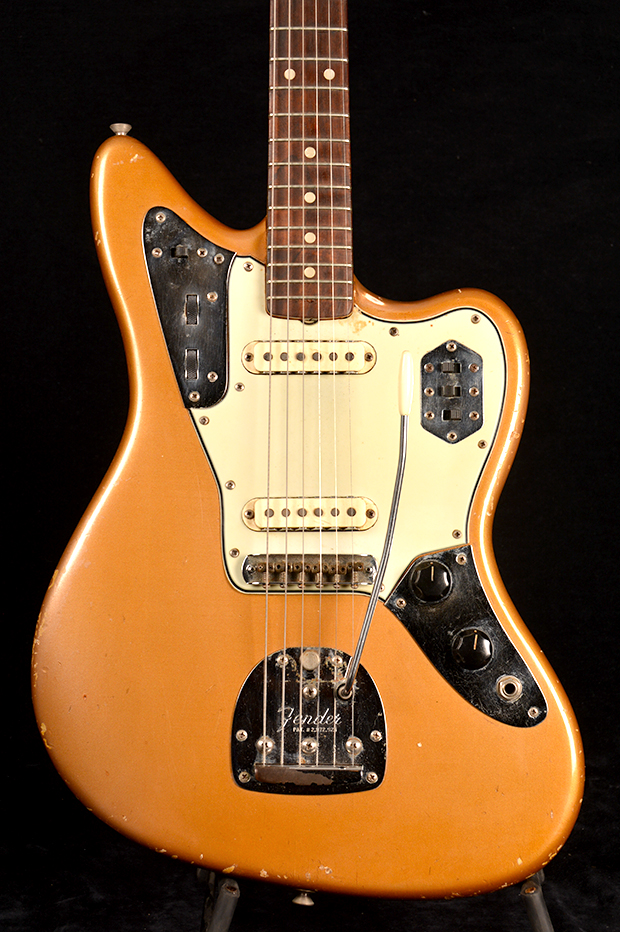 All original condition 1964 Pre-CBS Fender Jaguar in supercool Firemist Gold custom colour. Serial dates it to '65, but the all-important neck date is Nov 64. Original Stackpole pots date to week 16, 1965. No neck binding on this one. The nitrocellulose lacquer has beautiful checking.
Custom colours like this Firemist Gold are rare to begin with, but they are only very, very rarely seen as early as '64, they're much more common later, so this colour on a Pre-CBS Jaguar is a very rare sight indeed.
The guitar has been refretted with larger than original frets and plays very well. Weight is 3800g. Includes original case.