Gibson Les Paul Goldtop 1953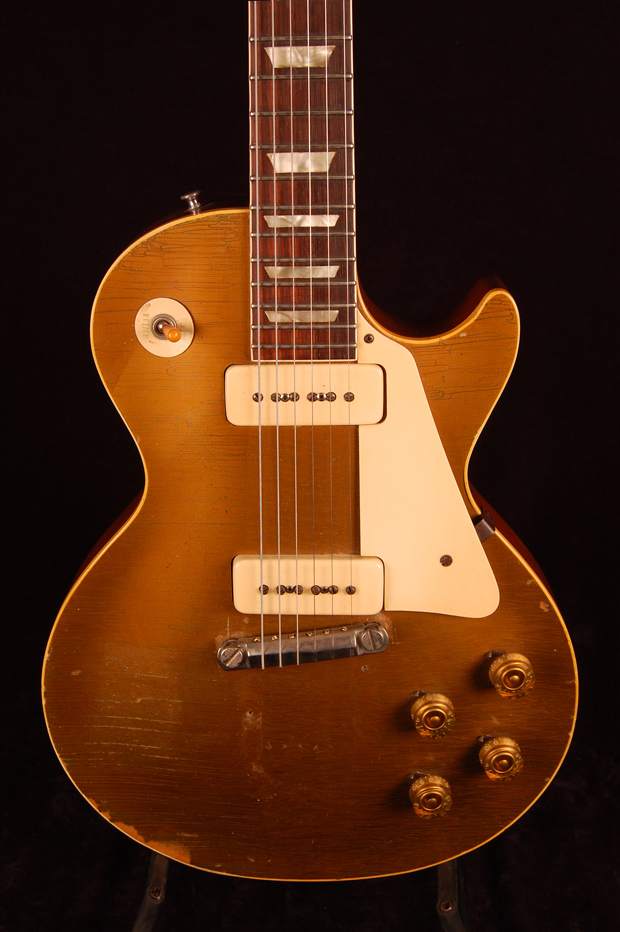 Fantastic players grade 1953 Gibson Les Paul Goldtop. Late 1953, so born with wraparound tailpiece and correct neck angle for optimum string action.
The guitar has had headstock break that has been fixed decades ago. It's not the prettiest, but stronger than the guitar was before the break. The neck feels fantastic, it's a proper handful with a slight V shape that just feels great.
It's been refretted in 2018, and the wraparound tailpiece is a compensated Mojotone that ensures correct intonation and retains the original look of the guitar. The guitar also comes with it's original case.
This is an excellent player's grade prime vintage 50's Les Paul that's been in regular gigging use so is fully set up and ready to rock for another 66 years!
Weight: 3870g