Gibson Trini Lopez Standard 1967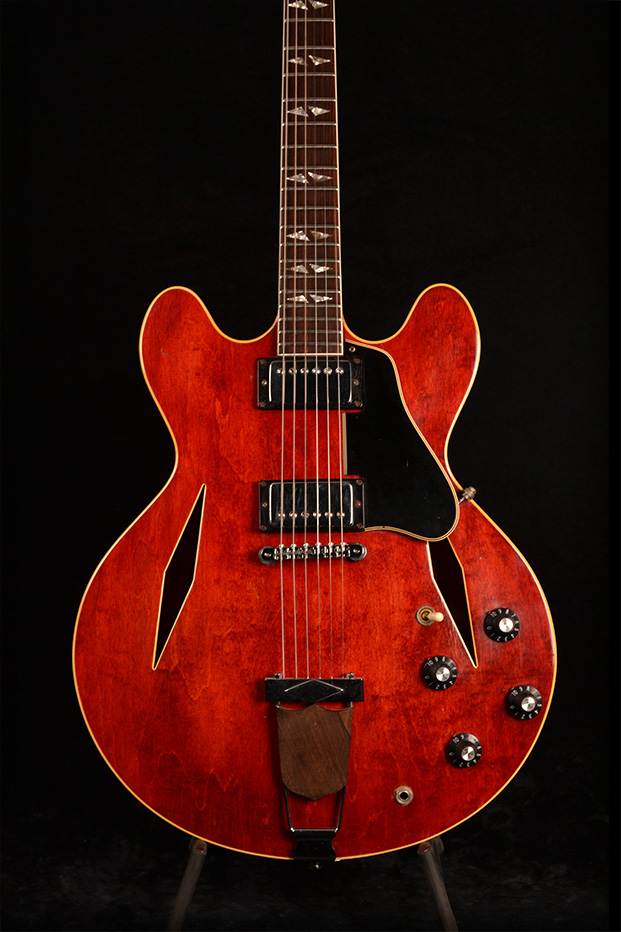 Great playing Trini Lopez Standard in stunning Cherry Red in excellent condition.
Has had a few minor replacement parts, but is in mostly original condition. Most importantly it is 100% free of cracks, has had no headstock cracks or repairs, and still has its original pickups, tuners – even the original frets are still on!
The guitar is currently sporting a replaced Tune-o-matic bridge for optimal playability, but the original is still in the case.
Replaced nut
Replaced pickup ring on bridge pickup
Replaced Tune-o-Matic bridge (original in case)