Rickenbacker 650C Colorado BRUGT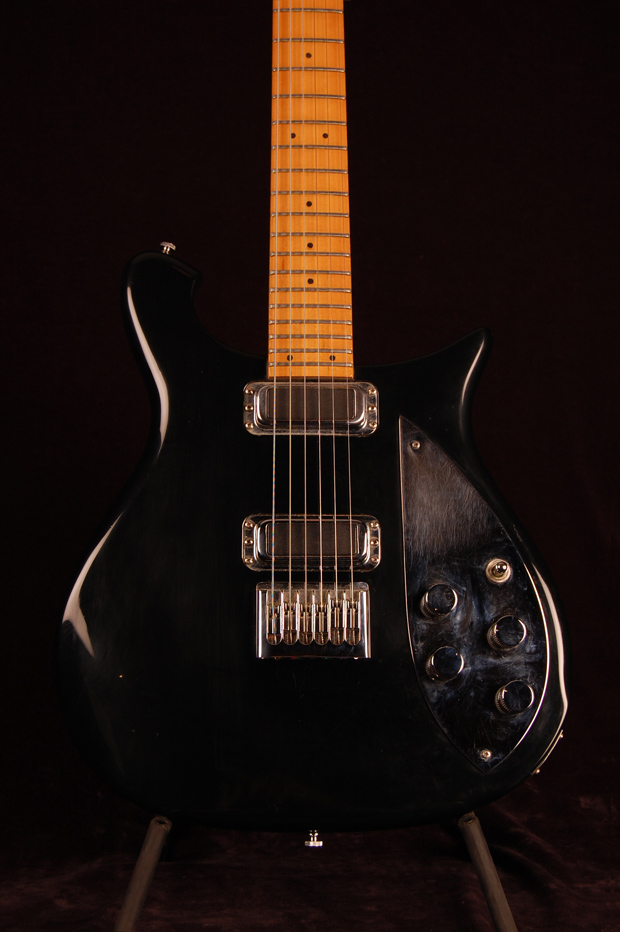 BRUGT
Sjælden set Rickenbacker 650C Colorado fra 1993 i fin stand.
Guitaren kommer uden kasse.
Like the 650 Dakota and 650 Sierra models, this outstanding guitar has a sleek, sculpted body shape with extra contouring for ultimate comfort and ease of playing. The full range of colorglo finishes available are highlighted by the all-chrome plated fittings to provide a guitar of striking appearance, incorporating all the innovative technology of the other 650 models.
Specifications:
Body Type: Solid
No. Frets: 24
Scale Length: 62.9 cm (24 3/4")
Neck Width at Nut: 44.45 mm (1 3/4")
Neck Width at 12th Fret: 53.52mm (2 .107)
Crown Radius: 25.4 cm (10")
Body Wood: Hardwood
Neck Wood: Hardwood
Fingerboard Wood: Maple
Overall Length: 94.0 cm (37")
Overall Width: 33.7 cm (13 1/4")
Overall Depth: 31.8 mm (1 1/4")
Neck Binding: No
Fret Marker Style: Dot
Tailpiece: Combi
Bridge: 6 Saddle
Neck Type: Thru body
No. of Pickups: 2
Type of Pickups: Humbucking
Output Type: Mono
Machine Heads: Schaller