Two-Rock Coral 50 Head BRUGT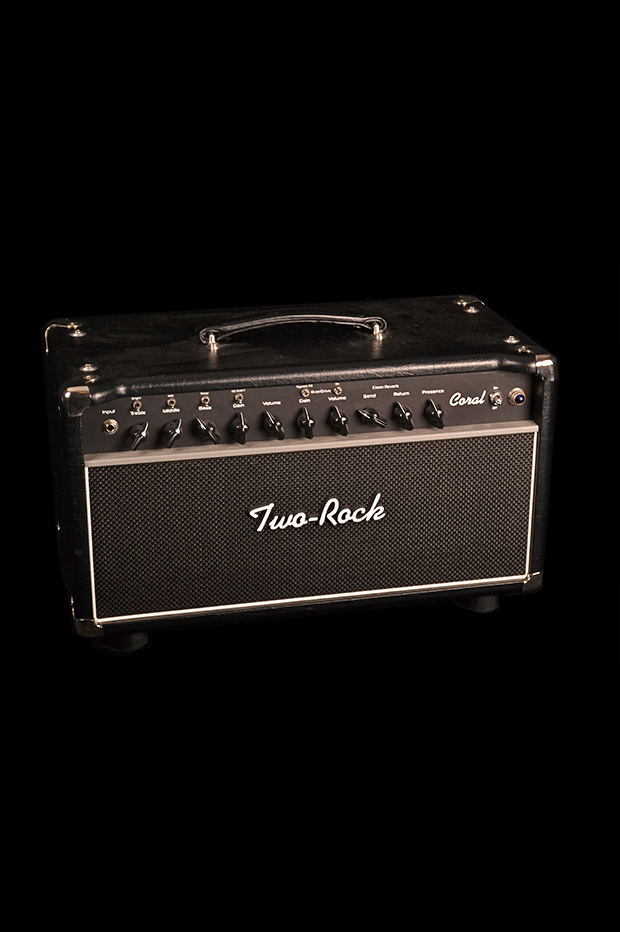 Sjældent set Two-Rock Coral 50w top. Brugt, men fuldstændig som ny.
A dual channel amplifier with a shared EQ and cascading gain structure, the Coral has more traditional Two-Rock style clean voicings, with improved dynamics and low end bass response. We describe this bass response as "adding sway bars," just when you think the bass is going to bottom out, it bounces back. The overdrive channel has a more seamless interaction with the clean channel as it's more of an extension of the clean channel rather than a straight up "Lead" channel.
FEATURES
Output Power: 50W
Resistance: 2 x 4 ohm outputs for 2 cabs at 8 ohms, or 2 x 8 ohm outputs for 2 cabs at 16 ohms
Tubes: 2 x 6L6 with dual 5AR4 Tube-Rectifiers
Reverb: Reverb send and return for both channels
Dimensions: 20 5/8″ wide x 12″ tall x 10 1/2″ deep
Weight: 47 LBS
Loop: Passive effects loop
Reverb send and return, Dual channel amp with shared EQ and cascading gain, Treble, Middle, Bass EQ controls with boost switches and EQ shift switch, Presence , Gain, Volume, and Overdrive gain and volume controls, Cathode bias and fixed Bias swit