ZVEX Reverse Fuzz Factory 111 Limited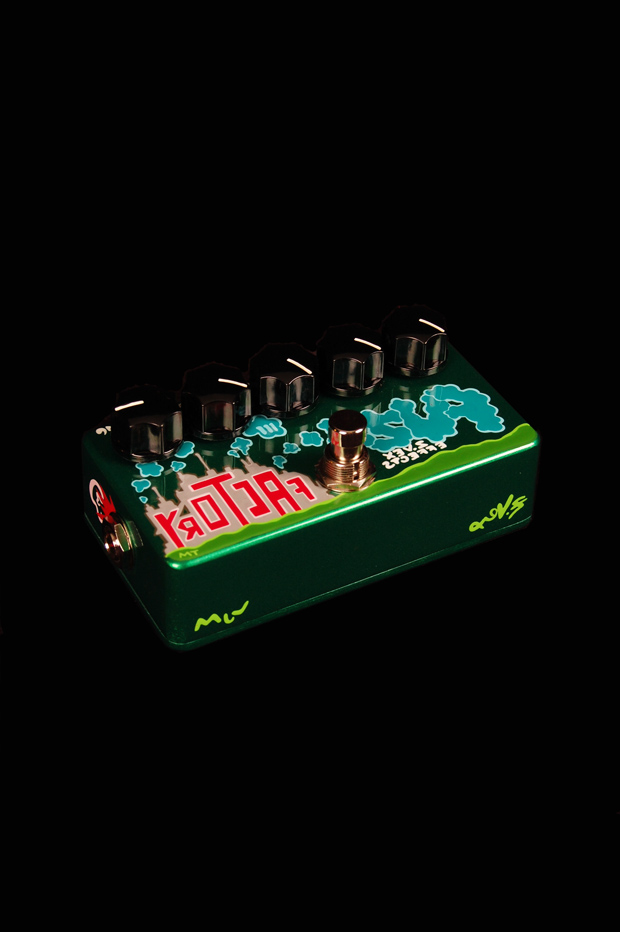 Zvex Reverse Fuzz Factory 111 Limited edition.
Her er chancen for at få en unik fuzz pedal.
Kun bygget i en uge hos Z.Vex.
Dr. ZVEX fortæller:
This limited production run of Fuzz Factory boxes uses the '111' Spam Can-style transistor with a reverse polarity. It harks back to the original 1995 models that originally used the 'Spam Can' transistor for the first 50 ever built. ZVex followed this by another run of 50 that used a reverse polarity version. These 'reversed' Fuzz factory pedals have since become something of a rarity., ripping velcro and octave-like fuzz. Now includes an on/off LED and DC power jack!