1968 Fender Telecaster Pink Paisley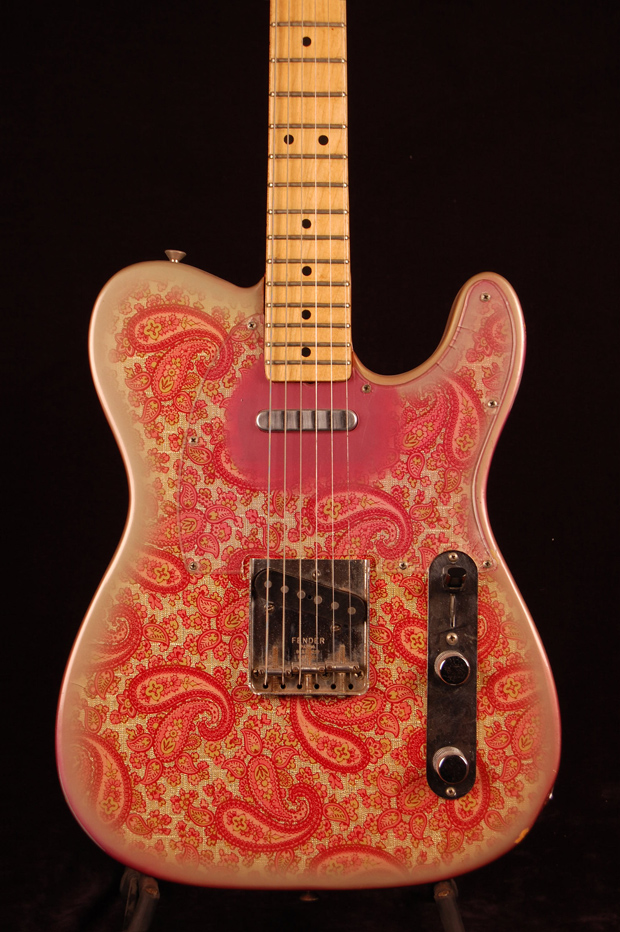 The real deal! Great playing and great sounding iconic vintage Fender. Has been refinished on the back and has a small invisible routing around the neck pickup.
Has been refretted and plays exceptionally well. Twangs and resonates intensely. Super lightweight example at only 2950g! Includes original case.
All original except:
New frets
Overspray on back
Small routing around the neck pickup, invisible under pickguard