Orange Micro Dark 20w head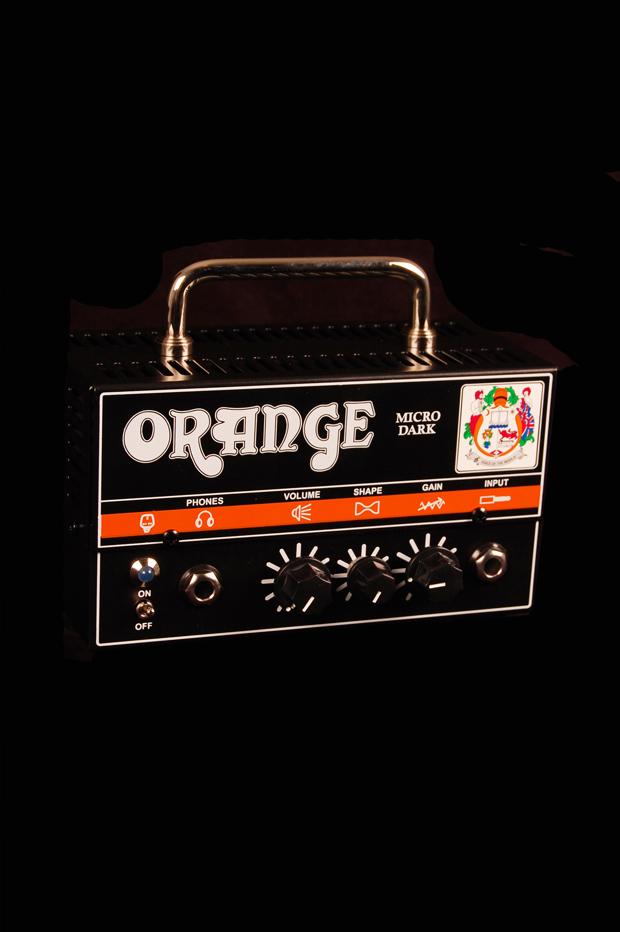 Orange Micro Dark 20w head.
Fed metalforstærker på 20w i micro udgave.
Orange skriver:
Building on the overwhelming success of our acclaimed Dark Terror and Dual Dark amps, we've distilled thousands of customer demands into a pint-sized valve hybrid head – the Micro Dark.
The Micro Dark shares the same intuitive Shape control combined with a new 12AX7-driven high gain preamp section which yields screaming dirty tones that make a mockery of its miniature frame. Like its bigger brothers, however, the Micro Dark's smoky black chassis and simple layout actually disguises its cunning versatility.
Power: 20 W
Preamp tubes: ECC83 / 12AX7
Controls: Gain, shape and volume
Speaker connector: 1x 8-16 Ohm
Headphone jack with CabSim (speaker simulation)
FX  loop
Dimensions (W x H x D): 165 x 135 x 95 mm
Weight: 1 kg
Incl. 15 V DC power supply